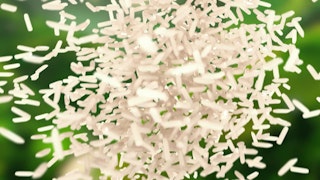 Rice - Trailer
Rice - Trailer
Griffin Theatre Company, based in Sydney, Australia, posted a public request for pitches for this trailer, and Hotel Lima was chosen. We pitched a virtual representation of rice that symbolised the interpersonal conflict in the play - a character driven drama that deals with large geopolitical issues on a personal scale.
Creating the trailer was challenging in two key ways - the look of the rice and the representation of the two women's faces. Houdini was used for modelling and simulation, and it integrates with Octane for the sub surface scattering. Houdini allowed for fine control of particle scattering and control for the modelling phase, and those same attributes could be fed directly in to the dynamics simulation.
The play:
Rice is a new play brimming with sharp observations on globalisation, power, politics and family by Michele Lee.
Playwright Michele Lee is an important emerging voice in contemporary Australian writing. She is the recipient of the Queensland Premier's Award 2016-2017 for Rice. This sharp and insightful new work is directed by Helpmann Award-winning director Lee Lewis, with Kristy Best and Hsiao-Ling Tang.